As well as local club events the Fitzroy Frogs also host a number of major events across the year. These include:
Women's Only Triathlon held in Rockhampton
The GKI (Great Keppel Island)
Super Saturday part of the Yeppoon Triathlon Festival
Click on each event below to find out more or check out the events calendar for more details about the upcoming 2019 events.
The Fitzroy Frogs are also proud sponsor of the Yeppoon Triathlon Festival. On 20-21 July 2019 the festival is a weekend full of great opportunities to competitors, families and the community to celebrate all things sport and everything that the Capricorn Coast has to offer.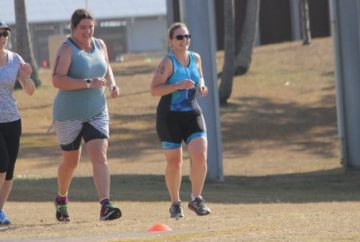 Come along, learn and experience a triathlon in a supportive environment. You don't need fancy gear or any experience – just a willingness to tri! SPLASH SPIN STROLL This event is proudly sponsored by Capricorn Obstetrics and Gynaecology Service and Rockhampton Regional Council. Registrations are now open!REGISTER ONLINE HERE – Registrations close 12pm Friday 29th March. … Continue reading Women's Only Triathlon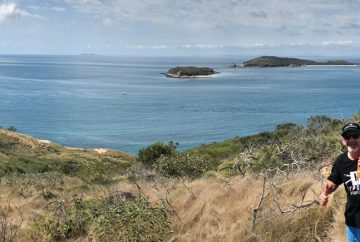 Visit The GKI 2019 event page for full details on the events, ferry transfer and accommodation packages. For many years, CQ athletes have looked out across Keppel Bay and wondered "why don't we have an event on Great Keppel Island?" Wonder no more Central Queensland, jump on the ferry and come over to experience a … Continue reading The GKI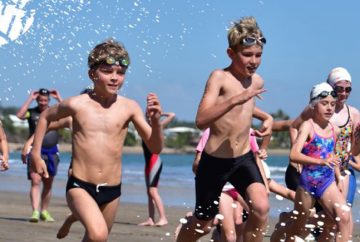 There's more to the Yeppoon Triathlon Festival than just the Kraken 102! Fitzroy Frog's Super Saturday is a great time to soak up the relaxed and welcoming "event" atmosphere and let the kids raise the curtain on YTF19. And thanks to the generous Sponsorship of AECOM, the Junior Aquathlon and Kids Duathlon are FREE! JUNIOR AQUATHLON – SATURDAY … Continue reading Super Saturday (for the Kids)