REGISTRATIONS OPEN NOW – click here
About the Event:
This is a social ocean swim that caters for a range of participants, by allowing you to choose your distance on the day and providing opportunities to exit the course at your discretion.
This is not a race and Lifesavers are on hand to keep an eye on swimmers.
All participants must wear a swimming cap. NO CAP = NO SWIM. Please BYO if you have one but we will have a couple spare if you don't.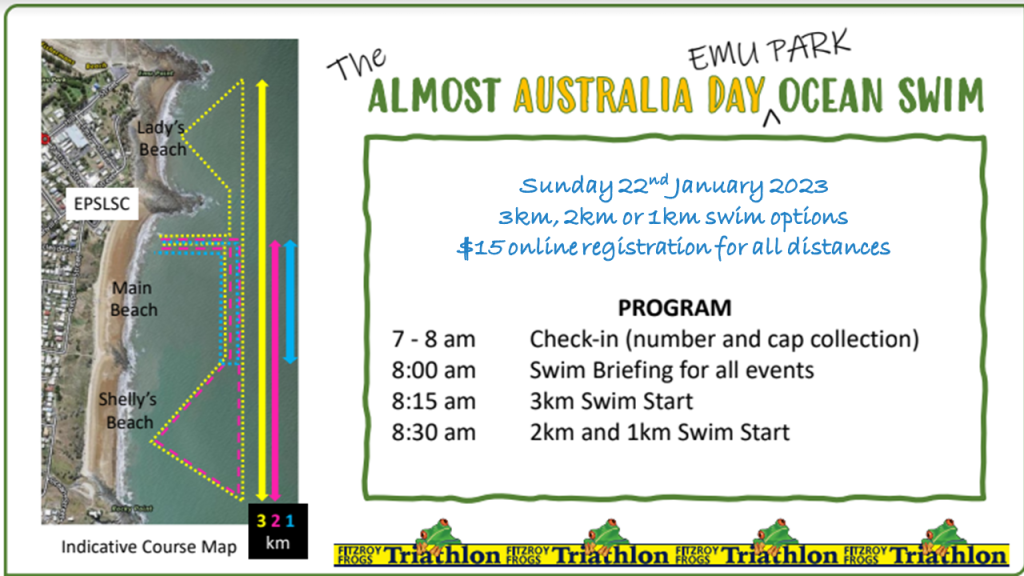 The Course:
The course begins at Main Beach near the Surf Lifesaving Club, with the 3km event participants heading into Ladies Beach and then turning south to Shelly's and back to Main Beach. 1km & 2km participants will head straight out from Main Beach before also turning south to Shelly's and then back to the starting point.
The majority of the course runs parallel with the beach and offers plenty of options to opt out at any stage, or head into shore for a break before re-entering the course at the Southern end of Main or Shelly's.
And yes – you can even wear flippers if you need.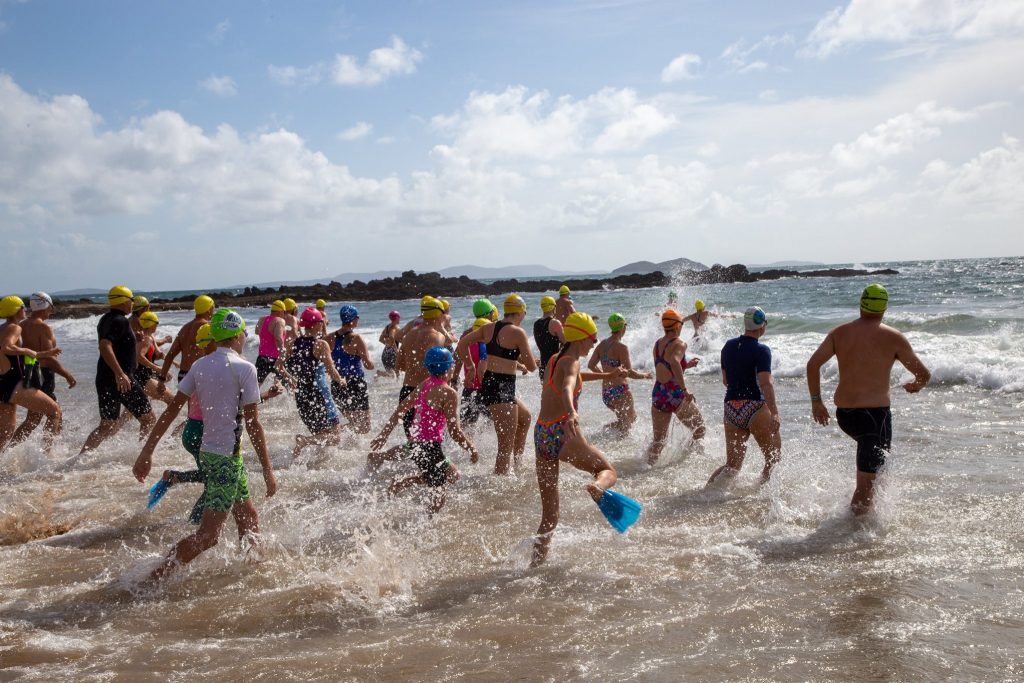 Cost and Registration:
All participants = $15. Online registration only, open until 8am 22/01/2023
Registrations now open
With thanks to the support of the Emu Park Surf Life Saving Club who keep us safe out in the water.